Our Family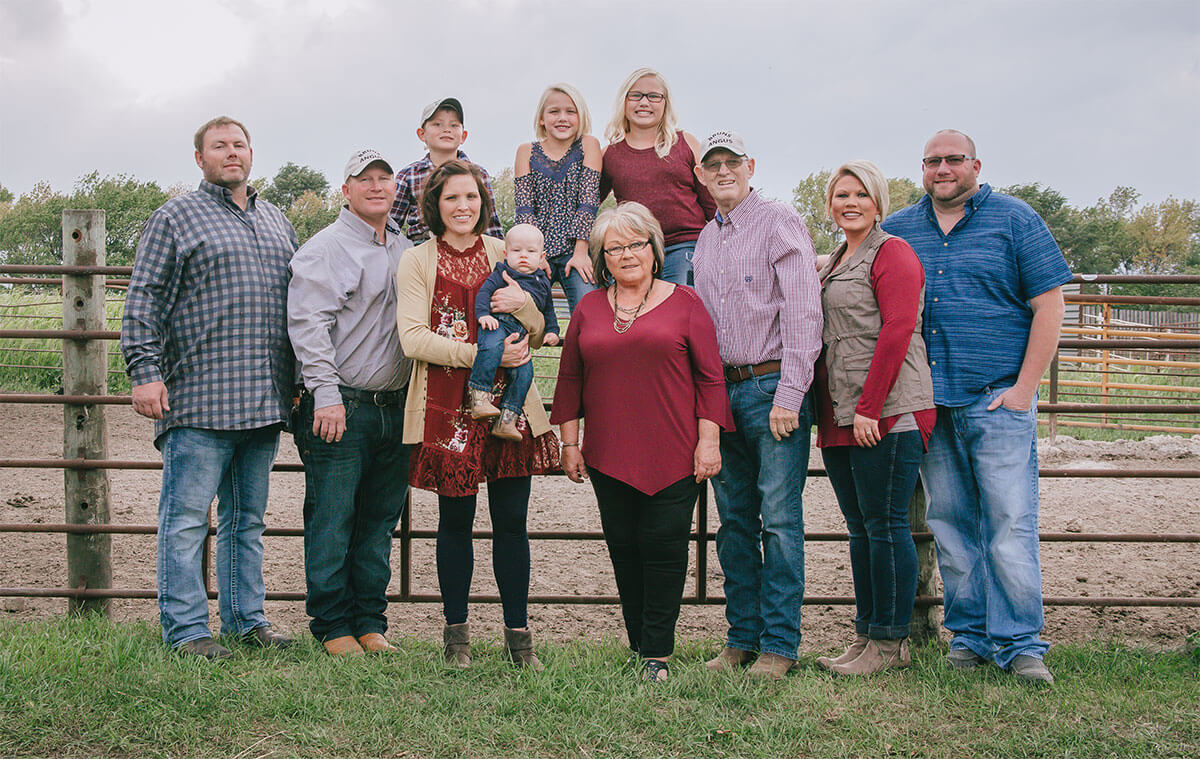 Dan and Linda established Bruns Angus in 1972. Dan currently is still active in the daily operations at Bruns Angus. Dan works alongside Donny and Jesse with the AI process and ET program. Dan and Linda in their spare time enjoy camping, outings with friends and watching their grandchildren grow! They were blessed with three children over the years Donny, Jesse and Kaylynn.
Donny is the oldest and lives on an acreage northwest of Madison. In the winter he can be found calving cows and in the spring he helps with the AI process and ET program. From spring to fall he also has a concrete business that keeps him busy.
Jesse is the second oldest and he and his wife Kari live on a farm northwest of Madison with their sons, Kade and Jace. Jesse works extensively on the genetic selection for the AI process and ET program along with helping Dan with the day to day operations at Bruns Angus. Jesse also works at Madison Livestock as a Sales Representative. Kari is a Registered Nurse at Madison Regional Health Systems in the Clinic and is the Diabetes Educator.
Kaylynn is the youngest and she lives in Madison with her fiance, Chad and their two daughters, Addison and Paislee. Kaylynn works at Cottage Cuts in Madison as a Cosmetologist and Chad works at Pro Build in Madison in Outside Sales.
Bruns Angus has established their reputation as a strong leader in the Angus and beef industry as a whole. Decisions made at Bruns Angus focus on ways to excell and ultimately, produce high quality, self sustaing Angus cattle. Long term providing a strong Angus tradtion with a deep knowledge base for the next generation of Bruns Angus.