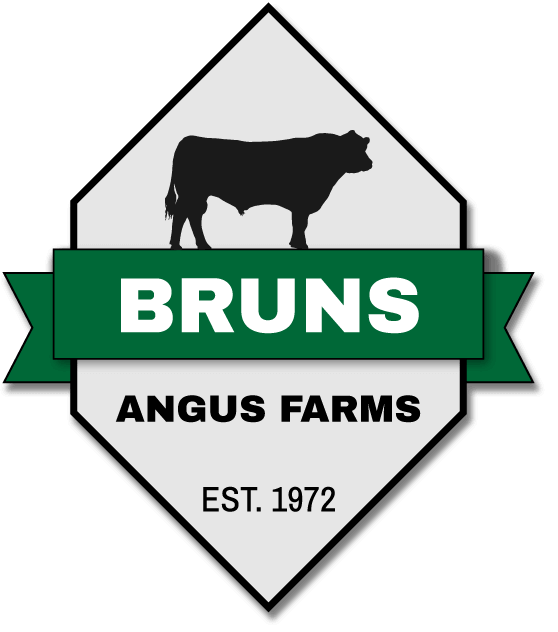 Our family would like to welcome you to BrunsAngus.com.
This family owned business has been in the Angus business since 1972, selling registered Angus bulls since 1989. We hope that you get to know the Bruns Angus family and our cattle. We have designed this site so that our customers and friends can find out more about our everyday operation. We are proud of what we have accomplished and what is yet to come. Our site will let you view our herd sires, donor cows, sale bulls and much more.
We encourage you to visit the farm and inspect our cattle at any time. If you have any questions or would like more information on our operation please call, email or stop by! Thank you for taking the time to visit our website and thank you to all of our customers who have stood behind us over the years! We take great pride in what we do and the proof is in our cattle.
Warmest Regards,
The Bruns Family